Your Guide To 3 Types Of Trending Fitness Apparel
Friday June 14, 2019,
POSTED BY cm_admin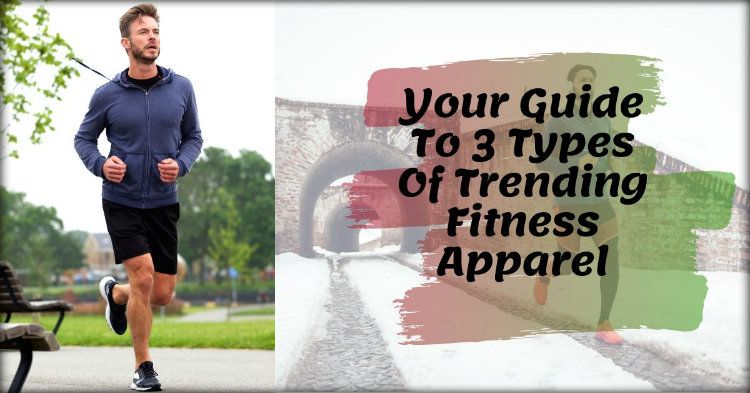 Fitness fashion has taken over the world like babies in front of ice cream trucks! For both women and men, looking great while working out helps them stay motivated and dedicated towards their workout. No wonder your workout studio have huge mirrors installed!
And not only that, staying fit, hitting the gym regularly, going running everyday keeps your mind focused and you can concentrate on other chores during the day way more efficiently.
Famous clothing manufacturers USA are really mixing it up with new flavors, designs and ideas of fitness apparel to provide for their ever experimental fashion loving consumers! There is a list of fitness apparels you can own for yourself if you are lost amidst the varied options of fitness clothing.
Golf Clothing
Golf clothing needs precision. It mainly depends on the weather kind. If it's a sunny place with the sun shining bright over your head, don't forget to get the right hat before the game. You need to protect your eyes and face from the blinding rays of the sun. Dressing up in style, appropriate to the game increases your chances of performing better on the turf. Remember to wear your favorite polo tee with either shorts or comfort fit trousers. Also last but surely not the least, buy shoes which are a comfortable wear. You can choose them with or without spikes or other hard metal, different kinds of which are available at the stores!
Yoga clothes
Comfortable and breathable clothes are ideal as your yoga wear. Yoga clothes include yoga tops, sweat clothes, yoga pants which are super stretchy, exactly what Yoga is all about! Women should wear supportive sports bras to perform and nail all the yoga postures. Another tip that you should keep in mind is that while buying yoga clothes don't choose the ones which are stringent and a tight fit, as it will get in your way and make you feel uncomfortable while working out.
Equestrian clothing
If you are looking for equestrian clothing then you should definitely search up famous fitness apparel wholesaler websites. They have a wide range of chaps and gaiters in a huge selection of styles and colors. You should definitely keep looking for a pair of beige breeches paired with long shiny riding boots. If you are planning on giving that extra spice to your getup, then a tailcord riding jacket in a dark shade will work perfectly coordinating with the riding shirts in a variety of popular and flattering colours!
If you are a retailer and looking to add and increase your line of then get in touch with famous fitness apparel wholesale distributors to place your bulk order today!