Top Trendy Ways To Style Flannel Shirts For Women This Year
Wednesday November 3, 2021,
POSTED BY cm_admin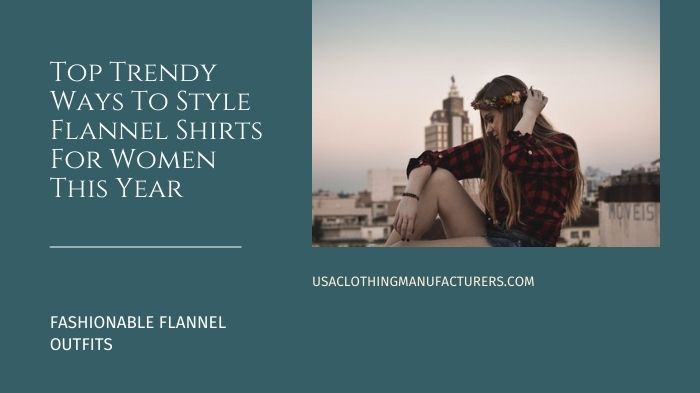 Flannel shirts have made a major fashion comeback and are now a customary piece of clothing in every woman's wardrobe. These classic shirts that are stylish and functional can help you create chic outfits and keep you warm during colder seasons. As a business owner looking forward to stash up your women's flannel shirts collection, a tip is for you to connect with a top-notch fashionwear manufacturer. Such a manufacturing unit with a massive flannel clothing inventory can deliver to you fabulous bulk flannel shirts for women.
Flannel Shirt And Denim
Pair your comfy flannel shirt with your denim jeans or wear a flannel shirt under a denim jacket to look chic and trendy.
With White T-Shirt And Black Jeans
Wear your basic white tee with black skinny jeans and a striking plaid shirt for a stylish casual display. You can put on brown ankle boots and a cool white cap to make the outfit super-cute.
Oversized Flannel With T-Shirt And Jeans
An oversized flannel shirt is sure to look fashionable over a white t-shirt. Pair this with light blue fitting jeans and fleece ankle boots for a stunning street style!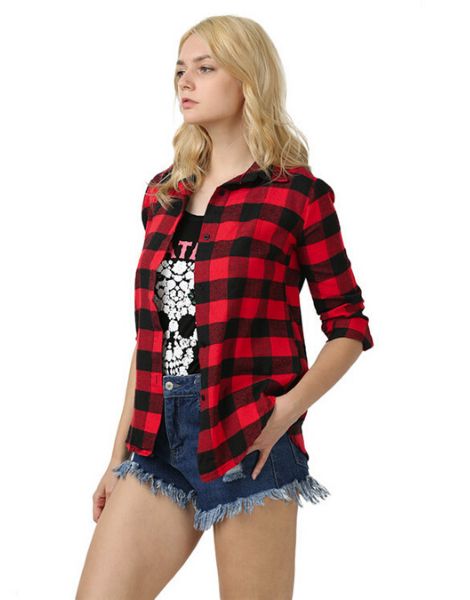 Flannel Shirt And Pleated Mini Skirt
Carry your flannel shirt the fashionista way by tucking a navy flannel shirt in a high-waisted, grey pleated mini skirt! Black stockings and heels can complete the look. This can be a chic outfit for wearing to hangouts or an elegant smart casual outfit for going to work.
With White Top And Black Leggings
Look smoking hot in a flannel shirt over your white blouse and pair this with black leggings and black leather ankle boots. Wear grey scarf and minimal junk jewelry to make an attractive fashion statement!
With Striped Tee And Flare Skirt
For an unconventional yet catchy look, what you need is a plaid shirt dress. Just pair it with horizontal striped tee and a blue flare skirt for a voguish look. Add a black hat to make the outfit more charming!
Red And Black Flannel Shirt With Grey Skirt
Wear your sassy red and black plaid flannel shirt with grey fleece skirt of knee length to look ultra-trendy. Black leggings and leather ankle boots can enhance the charisma of your get-up.
With Ripped Skinny Jeans
A black and white plaid shirt will look phenomenal with your black ripped skinny jeans. Finish this stylish look by putting on black heels.
If you are a retailer eager to add a dash of fashion to your flannel shirt stock, make sure to connect with one of the celebrated custom clothing manufacturers USA. The wow-worthy flannelwear inventory of such a manufacturer is sure to provide you trendy flannel shirts for women in captivating designs.