Californian Winter Clothing Trends That Have Become Super Popular
Wednesday December 11, 2019,
POSTED BY cm_admin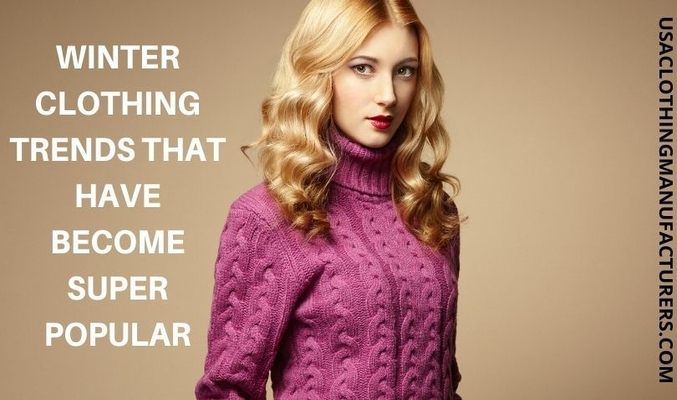 Woman in west do a lot of things differently, especially in California. For starter's they practically dress up in the most unique way possible for the winter season. If you love to experiment with style then the Californian girls can be your inspiration this season.
Hence, make sure to contact, women's activewear manufacturers for the same. Meanwhile read on the blog below to know more about the same in the blog below.
The combination of puffer jacket and turtleneck sweater works well. If you love your athleisure clothing pieces then this is the right time for you to make the choice. You can either stick to neutral colors or opt for something exciting like a printed puffer jacket that can be worn with a pair of textured high waisted leggings.
An oversized blazer and a wide legged jeans will definitely help you create the vintage inspired fashion statement. Therefore, what are you waiting for ? All you need is a mustard yellow blazer with embroidery designs across the lapel. For the layer wear, opt for an ivory white shirt with gold button details. Regarding the pants, stick to deep blue jeans to complete the look.
An outfit comprising of a bright pantsuit and printed blouse will definitely help you play with your personal style. The idea is to mix different types of unique prints with contrasting solid shades that will definitely make your outfit winner of the day ! For the accessories stick to brown shoes and bags as it will help to highlight the colorful tones of the outfit.
Black coat and rose printed dress is like a dream come true. It is pretty, feminine but also sultry. You can simply opt for a midi length dress as it is modest and will help you feel comfortable as well. For the shoes, stick to black velvet pumps to complete the look.
Retailers who wish to include trendy women's clothes wholesale in their store should definitely get in touch with one of the popular manufacturers. All you need to do is have a look through the vast collection of clothing that one of the popular usa clothing manufacturers have in store. Select the required pieces and state the bulk needs to the help team for the same.