Tips To Wear Ravishing Off-Shoulder Tops Like A Celeb!
Monday October 10, 2022,
POSTED BY kmseo4
From Kendall Jenner, Shakira, Selena Gomez, Kim Kardashian and many other celebrities, fashionistas can't get enough of the sizzling off-shoulder trend. Do you like wearing tops with alluring off-the-shoulder cut? Well, we've curated some of the chicest fashion tips to inspire you to wear these voguish blouses the diva way!
With Denim Shorts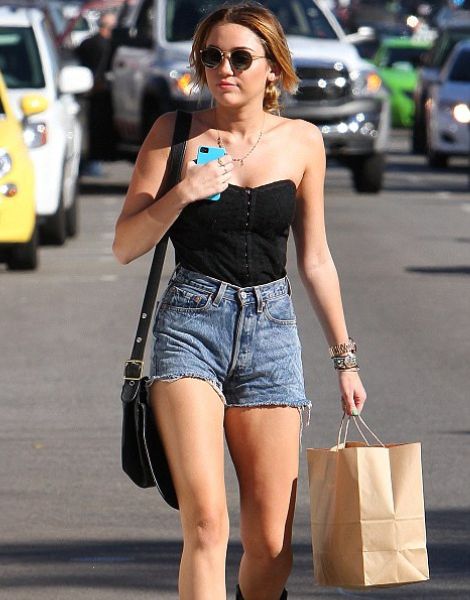 Off-shoulder tops look super-hot when styled with casual and comfy denim shorts. You can pair a stylish black blouse with attractive off-shoulder design with your edgy blue jeans shorts and black combat boots to nail an uber-trendy street look. Wear black shades, put on subtle makeup and carry a matching black handbag just as Miley Cyrus was spotted to do so to grab everyone's attention with your irresistibly chic fashion game!
With Black Jeans
Have shopping plans this evening? Heading to watch a movie with the girls? Then, you can couple a stunning off-shoulder top in bright red color with your black jeans and keep your hair open. Finish this snazzy ensemble with shiny black heels and put on some red lipstick to achieve an ultra-stylish look effortlessly.
With Jeans Skirt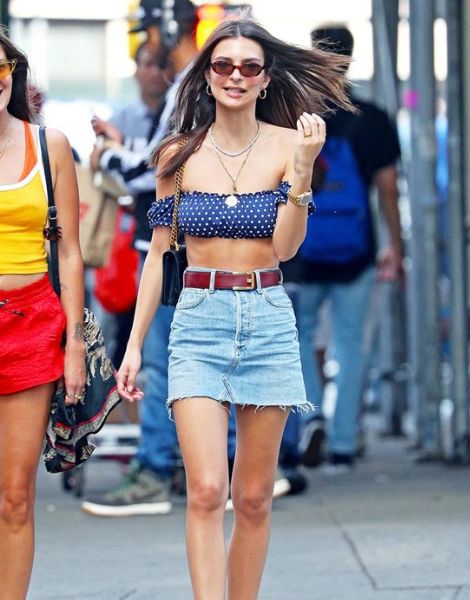 Want to try out the white top and denim bottom-wear combination like Taylor Swift or Bella Hadid? While the latter opted for a white off-shoulder blouse and baggy jeans for running errands, you can create your casually attractive date look by switching to denim skirt.
Club such a fashionable of-shoulder blouse in white with your sassy blue jeans skirt and throw on black ankle-length boots to appear uber-chic. Highlight your eyes properly with liner and wear a cute bracelet to complete this modish outfit.
Off-Shoulder Top And White Leggings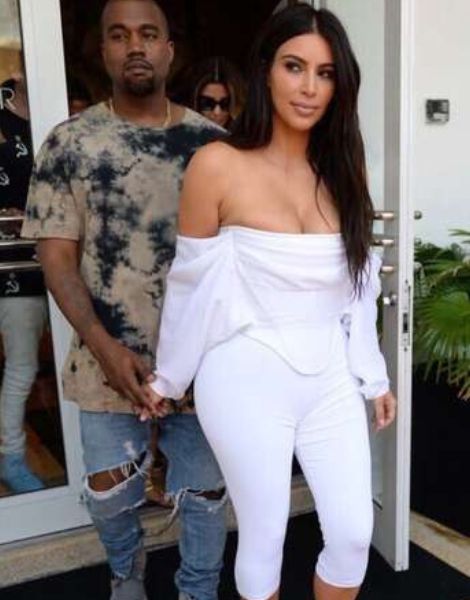 Leggings and chic blouses with off-shoulder cutting are known to be an iconic combination that many stars and models can be seen to wear these days.
Taking inspiration from that, you can team a steezy off-shoulder top in emerald green hue with your white-colored leggings for your streetwear. Wear hoop earrings and add some junk jewelry while going for stylish wedges as footwear to flaunt fresh and trendy vibes as you step outside!
Striped Off-Shoulder Blouse And Capri
Capris are one of the most popular legwear that modern women love to carry. Wondering what to wear for your coffee meet-up or lunch date? You can pair a gorgeous off-shoulder top displaying classic black and white stripes with your comfortable black capris to create a perfectly coordinated look.
Finish this ultra-trendy ensemble with black pumps and cover your eyes with black sunglasses if it's a day-time plan and you're all set to echo a popstar's street style!
Printed Off-Shoulder Top With Maxi Skirts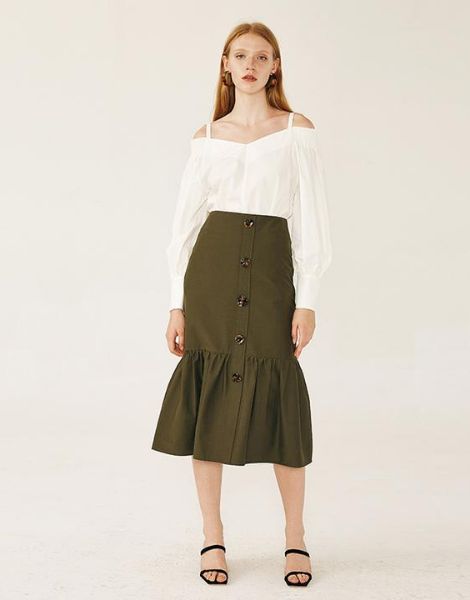 Have outing plans for the weekend? Will you be going for a picnic or a leisurely trip? Then, you can select an elegant off-shoulder top exhibiting eye-catching floral prints or any other cheerful motifs. Pair it with a long skirt in pink, red, navy, black or any other appealing shade and slip into pretty sandals to look charming and graceful. You can put on a hat to finish this breathtaking get-up!
Be it a celeb-inspired off-shoulder outfit or your own celeb-approved fusion that you created after following famous ladies, off-shoulder tops are here to stay for a very long time to help fashion-forward women like you to look boho-chic. Wear them with the right attire as those in the limelight do and you're sure to exude the aura of a fashion queen!
If you're a business owner or retailer, on the search for quality women's apparel, make sure to associate with a top-rated fashionwear manufacturer with an attractive womenswear collection.
Such a vast women's clothing catalog will surely help you stash up fashionable off-shoulder tops, designer tops, ladies tees, womens shirts and more in drool-worthy designs to make your lady clients drop their jaws on seeing your store's newly updated women's outerwear collection!