The Perfect Beach Day Outfit For Women
Monday May 11, 2020,
POSTED BY cm_admin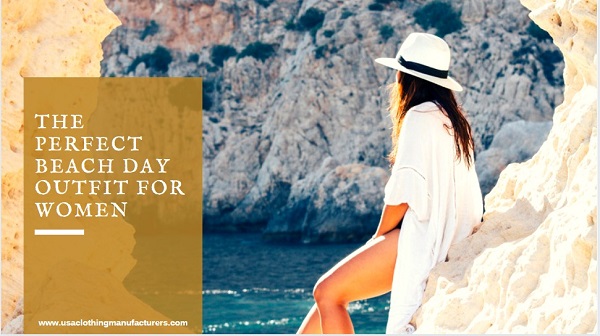 Whether you're the kind of woman who loves splashing around in the waves or the kind who'd rather sip a margarita while reading a good book, one thing's for sure, Beach days are the best days!!!  And the right outfit makes the beach days even better.
One of the renowned wholesale bikini manufacturers have curated a trendy assortment of women's beach wear you can have a look at. Hence, please read on the blog below to know more about the same.
High-Waisted Shorts + Bikini Top
As much as we all love a classic straw hat, we're really digging this beach day look. The chic combination of high waisted shirts with the bikini top and a straw bag definitely makes for a great combination for women who just want to chill by the sea.
One-Piece Swimsuit + Denim Skirt
Make things easier on yourself by wearing a one-piece that can double as a top if you're planning on dining at a nearby restaurant during a midday sun break. And you can't go wrong with a casual yet polished denim skirt.
Button-Down + Scarf + Bikini Bottoms
Never underestimate a classic button-down, especially if you're looking for something that's easy to change in and out of. It exudes simple, easy elegance. Plus, you get to spice things up with accessories and the hair scarf is the perfect accessory to get ready on the go!
Kimono + Bikini Top + Trousers + Slides
A lightweight robe or kimono is a great cover up for the beach if you want to wear something that shows off your outfit but also allows for some coverage when needed. Some slouchy trousers and easy slide-on sandals complete the look.
Flowy Maxi Dress + Embellished Bag
It doesn't get easier than a flowy, oversized maxi dress. Loose, breathable, and sophisticated, it's everything you could ask for in a beach outfit. You can also opt for a cute beaded bag to dress things up and keep your look intriguing.
Crop Top + Sunnies + Sarong
Sarongs were literally made for the beach, so if you plan on spending a lot of time by the water this year, you should definitely have one of these on hand. They're super easy to adjust to your liking, and when you pair them with a crop top, you get instant summer vibes.
So, what are you waiting for? Retail customers who want to stay ahead in the league can contact one of the popular wholesale women's & wholesale kid's clothing suppliers. Browse through the vast assemblage of clothing and select the required pieces for the store. You can even avail discounts on the same, hence hurry!