The Growing Athleisure Trends Set To Rule The Fitness World This Year
Thursday March 5, 2020,
POSTED BY cm_admin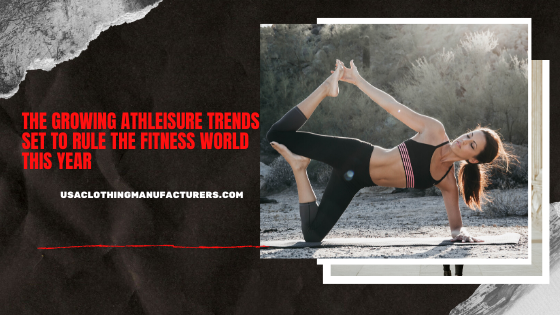 Wholesale sportswear with zips, metallic leggings, and all-in-one bodysuits are all set to rule athletic fashion in the new year. Yes, you heard it right. There will some of the major trends that will be at the forefront of every fashionista athleisure closet this spring and summer.
Check out the following for an insight into which trends will be rendered from the catwalk to the studio for this year.
Draped Tanklette
Our much-loved tank top gets an upgrade for summer 2020 through the latest wrap-around design trait, soon to be in demand by every cardio junkie and yogi. The draped tank top is a fashionable substitute to the regular training vest or crop top, by providing a more innovative balance of breathability or coverage.
The feminine aesthetic of this trend is an elegant yet realistic way to dial up the heat. Check out the popular clothing manufacturers interpretation of this summer trend, with its marvelous selection of wrap-around crops and tanks.
Booming Tie-dye
This trend made a momentous comeback last season with its '60s and '70s tie-dye designs, but this year's iconic swirl print takes on a contemporary twist. The catwalks were drenched with dreamy ombré designs. The popular sportswear brands also started with this free-spirited aesthetics through their clothing line this year.
Be prepared for bonfire nights, beach yoga, barbecues and sunset surf harmonized by this prominent print. The contemporary tie-dye trend provides a considered yet relaxed beach vibe, calling out for summer diversion.
Mesh
Mesh material manipulations have dripped down from the fashion 2020 shows to athleisure in a futuristic and valiant way. Sheer mesh sweaters help you to reach your fitness goals in style when the mercury rises. Certain sweatshirts from activewear brands have successfully evolved through mesh inserts and slouchy proportions making sure relaxation and breathability.
We are especially obsessed with the mesh dealing seen on leggings, which makes for an unbelievably breathable and striking look. You will come across mesh leggings in the market that combines mesh paneling with futuristic lines, which will keep your fresh during your hardest training sessions this summer. On the other hand, there is another kind of mesh tights available, with its ultra-breathable fabrication as well as a moisture-wicking trait it is an amazing option for a lavish look that will compliment your figure. The ideal example of sports-meet-fashion.
Retailers who want to add wholesale sportswear for both men and women in their store can get in touch with the popular suppliers in the States. All you need to do is have a glance through the hefty collection of clothing, pick the required pieces and drop a mail to the support team stating the needs for the same.
AUDIO VERSION : The Growing Athleisure Trends Set To Rule The Fitness World This Year