Korean Pop Fashion Trends That Has Blown Over The Worldwide Audience
Saturday July 13, 2019,
POSTED BY cm_admin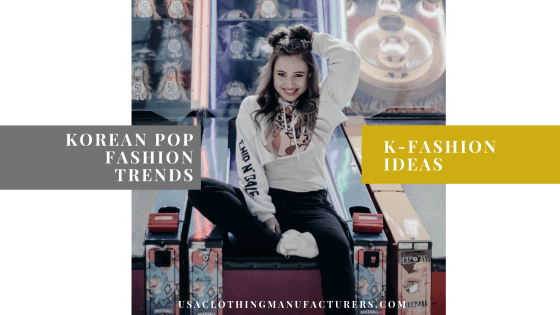 South Korea has almost become the leader in cultural movements and highly popular beauty fads. The effect of K-pop has been witnessed worldwide. If there's one thing that unites the entire world, then it has to be the love for Korean fashion.
Owing to the increasing popularity of Korean inspired fashion clothing, one of the popular usa clothing manufacturer has come up with a unique collection you should definitely have a look at. Thus, read on the blog below to know more about the Korean inspired clothing you should invest in this year.
Neons
The genuine love for neon clothing emerges from the east. If you want to add a spark of colorful drama to any kind of clothing, then a neon toned clothing is exactly what you need. You can even add layers of neon tone to a neutral toned outfit. This aspect works well in case of formal wear as well as athleisure clothing.
Make sure that the neon clothing stands out against the monochromatic pieces.
All-white
For those who think an all-white outfit is boring, can look up to the Korean trends to know how to pull off such outfits like an expert. You can opt for a classic 90's look with the help of the all-white silhouette.
The best way to pull-off such outfits is by experimenting with different types of fabrics. For example you can opt for a satin top that can be worn with a white flannel pant.
Baggy Jeans
It's time that we say goodbye to the skinny jeans and welcome its baggy sisters. This utilitarian pair of pants is exactly what you need to nail the fall-winter outfit without going overboard with your style.
The best way to make your baggy jeans stand out is by pairing it with a turtleneck fitted tip with full-sleeves. For the accessories adorn a wide vintage belt and a pair of graphite converse to complete the look.
Long Shorts
Long shorts are the unique alternative to the denim Bermuda. The knee length shorts are exactly what you need to nail a summer time look,. You don't need to put much effort into your clothing as a trendy top wear is exactly what you need to nail the look.
For the unique athleisure inspired look all you need to do is pair a hoodie with the outfit.
If you want to include such clothing in your store, make sure to get in touch with wholesale women's & wholesale kids clothing suppliers in the industry. All you need to do is have a look through the large collection of clothing. Select the required pieces and state the bulk needs accordingly to the help team.