How To Dress Up Young Boys On Different Occasions?
Thursday August 20, 2020,
POSTED BY cm_admin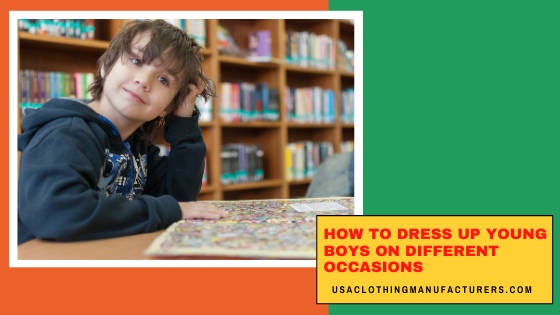 As with the season, as with any day, you should dress young boys up to date. We've got some cool ideas and some kid's fashion tips for your kids. Some useful tips will also aid you to dress up boys like dads looking for twinning outfits,
How Can You Dress Your Little Guy For The Best Twinning Look?
It can be accomplished almost any day, even though you have a relaxed homestay for your boys, dress them up in identical colors of tees, or dress them up in similar activity types. If you're taking part in a reception, group, or fun date, dress up boys in a twinning feel for mothers or fathers.
How To Dress Up Kids For Travel Or Vacation?
A relaxed outfit from wholesale kids clothing suppliers during travel is perfect for small children. Traveling cargo trousers, joggers, or trackies, as well as jeans and t-shirts, will be the perfect choice for all age ranges.
Age: Toddlers-6 years
Lil boy's travel wear, you should offer them casual shorts and tees. Whether it's a summer holiday, make sure you try vivid colors for your trip. And stylish tees and bright tops or pants will fit well, too. If you're heading for winter holidays, you can get bolder by mixing shades of gray with brightness.
Age: 7/8 years-teenagers
The same fashion tip extends to teen boys, dress cheerful and vibrant for summer vacations and add a little elegance and draping for winters during holidays. A blazer, a sweater would be ideal for an evening event, or a couple of purple, red, or blue jackets can be introduced to bring color to their winter holiday feel.
How To Dress Up Young Boys For Informal Outings?
Now, going back to the basics, every boy needs to dress up stylish as per style and feel confident playing about. Why don't you give them something ideal in seasonal shades and leave out simple, drab clothes?
Business owners, for the latest collection of kidswear you should get in touch with one of the most popular wholesale boy clothing distributors in the industry. Browse through the collection yourself, make a call on which ones you like the best. You can later curate the order and send it to the support team.