A Helpful Guide For All The New Mamas With Their Baby Clothing
Monday July 12, 2021,
POSTED BY cm_admin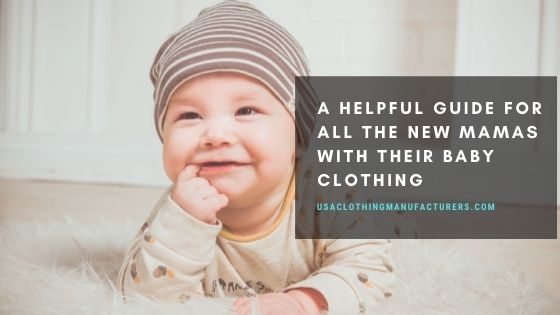 Life with a newborn can be very intense, and disorganized. So why not stock up on a few fashionable things to make you and your kid feel super-nice?
Getting pregnant and having a kid is one of the most colossal experiences of one's life, and you have a bit of control over any of it. This lack of control is rough for lots of people. It can make you scared. It can make you anxious. Or, it can make you shop!
Here are some ways you can turn to style to comfort you before you have your kid, and most definitely after. Because who wants rest when there's online shopping.
Work The Wardrobe
Mini pink hangers. Some wholesale baby clothes. A lovely, monogrammed baby blanket. A jewelry box. You don't need much, but the stuff you put in the kid's wardrobe must be functional, meaningful, and beautiful.
There isn't a more significant look to plan ahead for your kid than she or he leaves from the hospital. We always suggest a no-fuss, neutral, and comfy look to dress your newborn in. It must be detailed with soft fabrics and have simple openings for on-the-go mishaps.
Other Essentials
Besides folding down their diaper, stock up on some kimono tops or any article of clothing that wraps around and snaps on the side. The side snapping also implies you don't have to pull anything down on top of your kid's head, which can be a bit scary in the beginning.
It's also good to keep a hat on your kid's head for the first couple of weeks. The majority of the hats you will purchase or get as gifts are just too huge for a newborn. The ones from the hospital serve the best, take as many as you can.
Plus, get some scratch mittens to hide those sharp baby talons. They will get lost, so ensure you have numerous pairs.
Some say babies must have access to their hands to comfort themselves, so a better bet may be to keep their nails trimmed rather.
Business owners and retailers who are looking to revamp their store's stock by adding a new line of baby clothes then get in touch with reliable private label clothing manufacturers USA. Request a quote, single out pieces you like and place your bulk order to the support team.