Factors That Determine The Clothing Choice For Children
Tuesday May 10, 2022,
POSTED BY cm_admin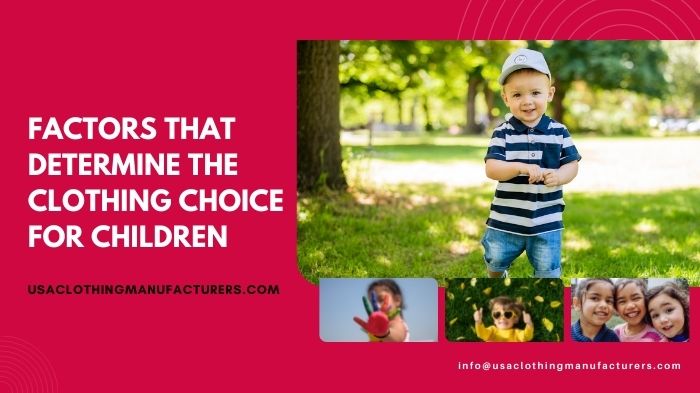 Parents always want to provide the best to their children, be it food, shelter or clothing, as nothing can be a greater reason to be happy in life than becoming mom and dad to a child. Parents, particularly modern age moms want their kids to look best among the rest so they take time to opt for the ideal clothes for their sweethearts when out shopping. In the process of selection, a lot is thought about before finally choosing the clothes.
Given below are those factors which help determine the choice of clothes for children.
Age
The age and sex of the kid determines the clothing selection from the wholesale kidswear. Colourful and vibrant colors suit kids of both the sexes till the age of 2 years. Fancy prints in soft colors are ideal for kids. Usually, soft fabrics in feminine colors like red, green, pink are good for girls whereas rough textured fabrics in grayish blue, brown, blue, suits boys more.
Figure Of The Child
The choice of clothes should be such that it enhances the figure of the child. The style of clothes also changes with age. A baby's clothes should be smooth without any drawstrings. For infants and toddlers, A-line clothes work great. Denims, pants and rompers suit boys more while flouncy gathered frocks are good for girls.
Season Factors
Different seasons affect the choice of clothes. Some colors and fibers are suitable for the summers while some are not. Garments which are lightweight and made of cotton are suitable for summer season while silk, heavy woollens work well for winters. Cotton and its conductors are good to beat the heat of summers. Cool colos like white, green and blue are mostly chosen for this season while warm colors like orange, red are kept for winters.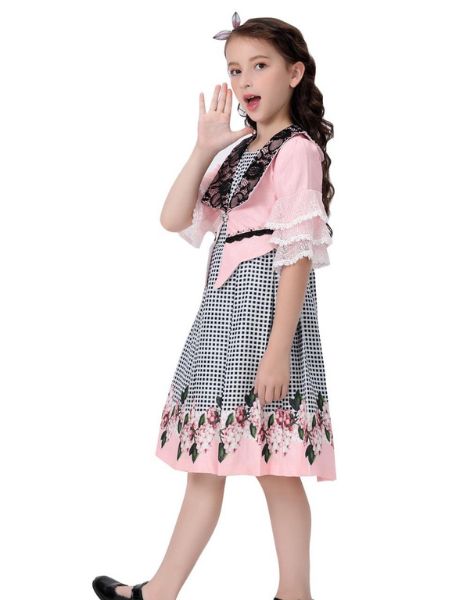 Type Of Occasion
The selection of the dress should be according to the occasion always. The daily wear clothes should be long lasting with simple designs while the special, fancy ones can be stylish or dramatic with a lot of trimmings. Whatever clothing piece is opted for at the end, the point is to select according to the event.
Latest Trends
Most of the modern day parents like to remain updated with the latest fashion trends and that greatly influences their choice of clothing for the kids. Trends keep changing from season to season and silhouette change eventually from year to year so suitable styles that are trending in the current season should always be selected. The classic styles would always stand the test of time and are hence apt for any season.
A noted wholesale clothing manufacturer in USA has an efficient and talented team of designers to weave together children's clothes that go great with the latest trends! So get in touch with the help desk now, spell out your bulk needs to the design team and have your order delivered to you in no time!