Denim Trends That Are Worth The Bulk Purchase This Summer
Tuesday June 18, 2019,
POSTED BY cm_admin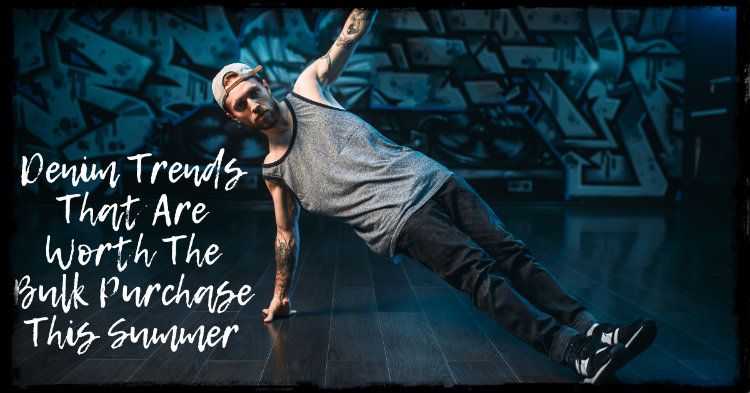 Summer has already witnessed quite a few controversial trends. Needless to say, what's fashion without some debate. Hence, this summer designers are coming up with certain clothing pieces that may not initially appear to be bizarre but will definitely become the talking point for everyone. Hence, wholesale clothing usa suppliers are producing quality pieces that you should definitely have a look at. This read on the blog below to know more about the unique denim trends that has became quite popular amongst the celebrities.
Split seam jeans
The concept of split seam jeans might be a little daunting to certain people although the style is super summer appropriate. You can find these in an array of colors although the light wash version is something is something that adds a casual vibe to the clothing.
Hence, the best way to style these jeans is with a structured blazer, cropped button down shirt & a golden chain linked belt.
Cargo style jeans
The ugly denim cargo pant trend is what celebrities like Kendall Jenner & Emily Ratajkowski live for. As unappealing it might be, you've got to accept the fact that ugly is the new pretty. Hence , ditch the skinny jeans this year and opt for the cargo pants for some sporty adventurous vibes.
For the top wear the best thing you can opt for is a crisp white oxford shirt.
Denim Bermuda shorts
This denim trend starting cropping up at the Coachella for its summer friendly features. These are practically like the cycling shorts of casual dressing. Comfortable, stylish and versatile , all you need to do is opt for a funky printed top wear to complete the look.
You can style these pants with short dresses as well, especially if you're out for a music festival. Regarding the shoes, you can either opt for a converse or even sneakers.
Oversized denim shirts
We know that denim shirts are quite popular amongst the women. Since the 70's it has greatly impacted the popular fashion sphere and has eventually reigned as a form of non-conformist clothing choice.
You can style these with pretty much all kinds of clothing . Hence for a fun summer workday outfit all you need to do is swap the blazer for an oversized denim shirt. Along with it style a beige white shirt and a fitted plaid trouser. Along with it , wear a pair of boot heels to complete the look.
Therefore if you want to include trendy denim clothes in your store this summer, make sure to contact private label clothing manufacturrs for the same. All you need to do is browse through the large collection of clothing that the manufacturer has in store. After doing so state the bulk needs to the customer care team for the same.