A Complete Guide How To Start A Private Label Clothing Line?
Sunday December 25, 2022,
POSTED BY kmseo4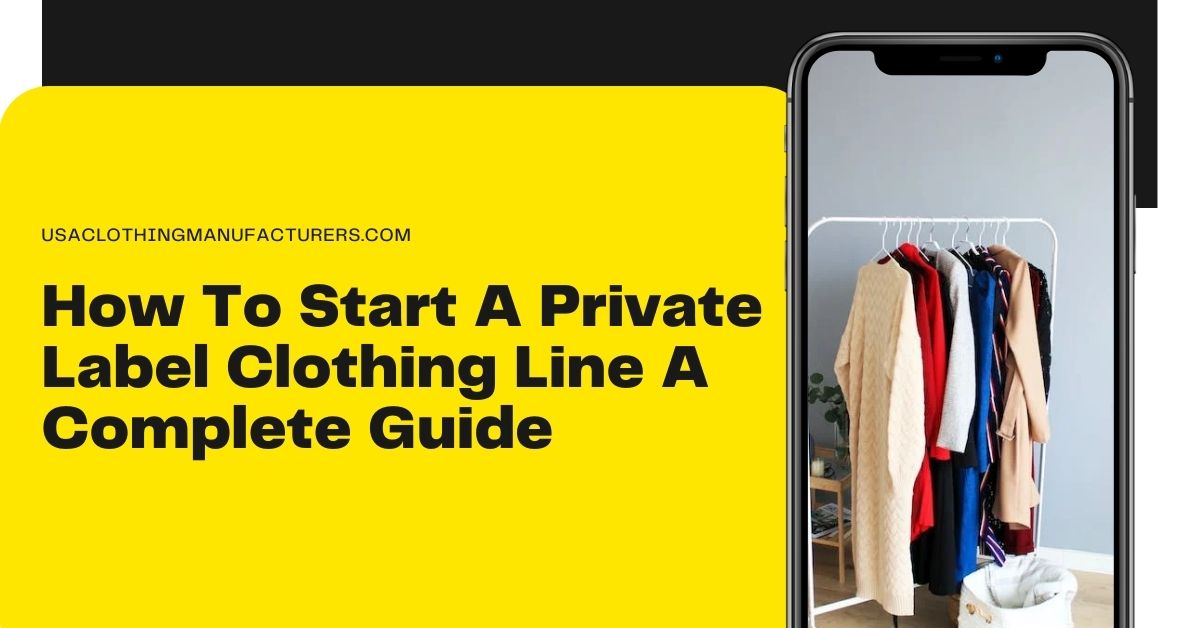 Determined to make your dream of launching your own private label clothing line a reality? Then, it's crucial for you to understand market trends, recognize your niche, create a game plan and of course, find the right clothing supplier. Keep reading to unveil the hacks for beginners to establish your very own clothing startup business.
How You Can Start A Clothing Brand In USA?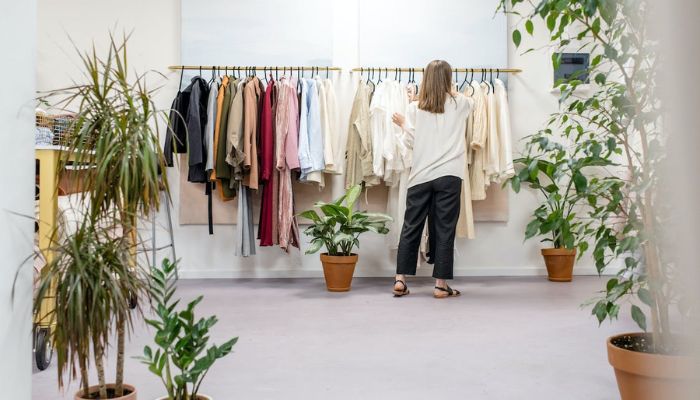 If you're planning on opening a private label apparel line in USA, it's vital that you keep a few things in mind. First of all, you must build a clear picture of what's trending in the market. Take time to identify potential customers, analyze competition and determine the scope for growth. Then, you must consider the type of clothes you'd like to sell. From trendy fashionwear to breathable fitness clothing, try to wholesale purchase sustainable outerwear under these categories for men, women, and kids. As environment-friendly apparel is the new cool in clothes, take inspiration from this game-changing concept and avail comfortable athleisure wear that's purely crafted with biodegradable fabric through green manufacturing steps from a reliable source.
Map a concrete business plan and secure your funding before connecting with suppliers in this line. What you need to possess is in-depth market analysis, solid goals, and an executive synopsis outlining your operation programs to begin, establish and level up your private label apparel line. This plan should properly highlight the current financial status of your business, budgetary needs, and strategy to utilize the funding to convert it into profit for all involved. After you associate with a promising clothing supplier and finish sampling the products to ensure material quality, you can set up an online or physical retail store to build and launch your private-label apparel line successfully.
How Much Will It Cost You To Start A Private Label Clothing Business?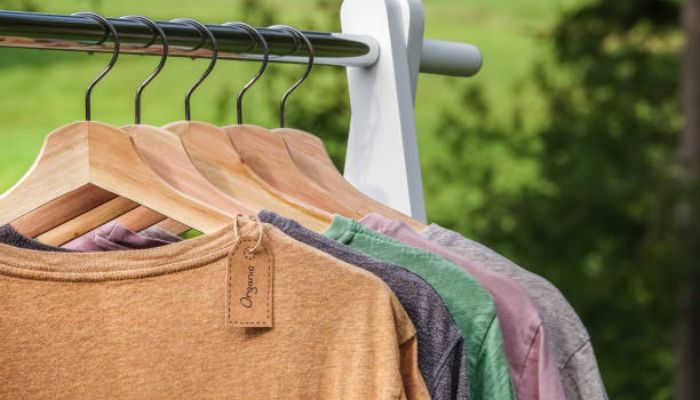 There are several cost factors that you need to consider for starting a private label clothing line. You need to have an overview of the finances that you'll need to spend for bulk purchasing modern fashion apparel and athletic wear from your chosen clothing supplier as well as for setting up your retail store.
Though the startup expenditure for various clothing lines is different, it's usually noticed that a small clothing outlet needs a minimum of $500 for getting started; a medium-sized apparel line should be prepared to invest in an amount ranging from $1000 to $5000 as startup charges, and a huge line will need an average of $25000 to $50000 for investment.
You need to have expenses ready for branding and product merchandising after you've received your ordered wholesale clothes from the apparel manufacturing company you tied up with. If you're starting a boutique or offline store setup, you should prepare a budget for displaying your private label outerwear brand in a creative way, using appealing color schemes, vibrant lighting, cheerful music, and attractive window exhibits for driving sales. Both for a new physical store or e-store, you can promote your private label startup through social media platforms. Remember to set your sale prices soaring enough to make fulfilling profits but not to such an exaggerated point that it will discourage customers from buying.
Do You Need A Trademark For Your Private Label Clothing Line?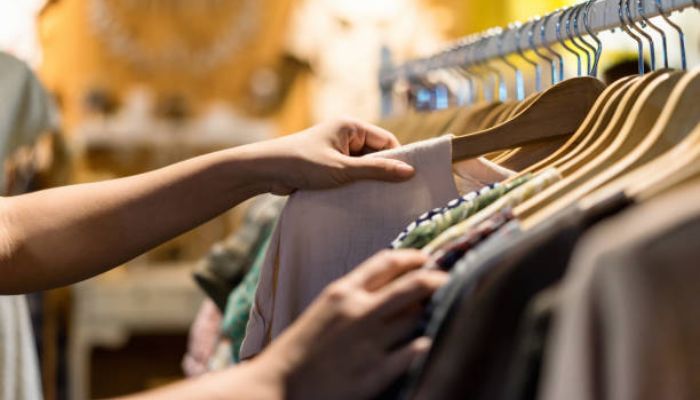 Though it's not legally compulsory to carry out trademark clothing, this procedure is essential for upholding your brand's unique identity. Apparel trademarks are usually logos, names, words, images, or symbols that'll identify your particular clothing brand and differentiate it from others. If you trademark your apparel startup business, it'll protect your brand's distinct loyalty developed by your creativity, innovation, and certified product quality. Trademark registration is a safe way of protecting your clothing brand as it will deny competitors the right to use the logos, phrases, or pictures used exclusively to represent your startup retail outlet or private label apparel business.
If you don't use a clothing brand trademark, there will always stand a risk of others in the market using your clothing line's signature design that's supposed to be solely yours. And if that happens, you'll need to rebrand or face the hassles of expensive legal paperwork. So, as an aspiring retailer or business owner, who's motivated to introduce your clothing startup line to the forefront, it's a smart decision to trademark your personalized apparel brand for total security and exclusivity.
How Will You Find A Manufacturer For Your Clothing Line?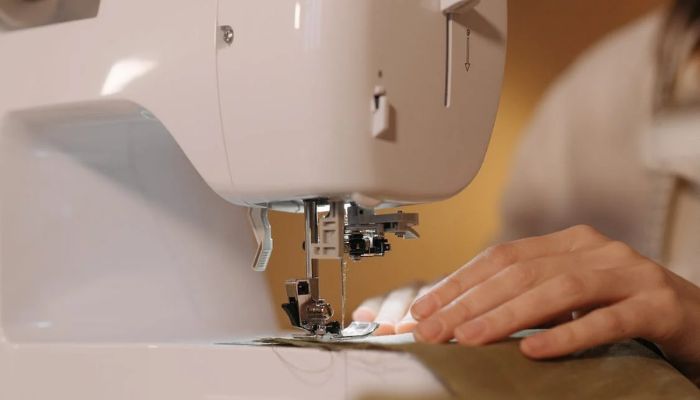 A major part of the success of your private label apparel collection depends on whether you can associate with an eminent clothing supplier who's trustworthy and dynamic. Make sure to search for a reliable custom apparel manufacturing hub through forums, Google, trade shows, directories, and online databases. Place your question appropriately on search engines and similar avenues and once you find multiple options popping up, check out if the clothing catalog offered by them is extensive and inventive. Collab with one of the distinguished clothing manufacturers in USA to bulk source voguish outerwear and high-performance workout clothes that rank high on sustainability.
For selecting a good private label clothing supplier, you must take into account factors like quality and price of apparel, delivery promptness, and overall experience. To ensure that you can coordinate with a promising outerwear manufacturer with a skilled design team who'll be able to deliver customized clothes as per your unique taste, you need to do your research diligently and finalize your wholesale order carefully. You should take a thorough look at charges and look for affordable bulk prices and verify that low MOQ is fixed for wholesale purchases of ethically created durable clothes. This will help you hook up with a reputed apparel supplier to stock up on stylish and sustainable fashion wear as well as activewear to make your startup's clothing collection sensationally eye-grabbing!