8 Ultra-Trendy Flannel Shirts For Voguish Women
Tuesday November 23, 2021,
POSTED BY cm_admin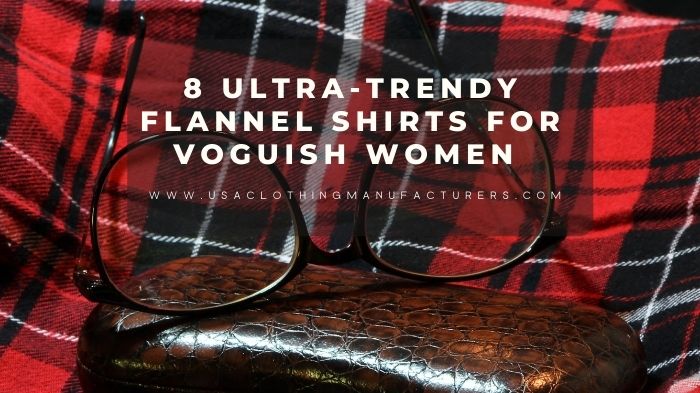 Flannel shirts bearing bright and bold check patterns can lend you a playful and casual look for everyday wear. Imparting a vintage stylish look flannel shirts are a hot favorite wardrobe staple of women. If you are a retailer intending to upgrade your women's fashionwear collection with durable and trendy flannel shirts, connect with an eminent clothing manufacturer with an expansive wholesale flannel shirts catalog.
1) Long-Sleeved Flannel Shirt
The classic design of a long sleeve flannel shirt in an elegant hue such as green can make you look amazing. Ideal for casual and semi-formal events, you can either pair it with black trousers or denim to look stunning.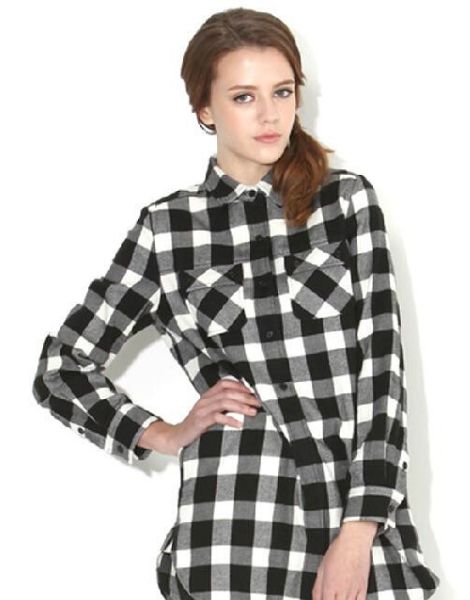 2) Slim Fit Flannel Shirt
You can choose a slim fit flannel shirt for women in classic blue and black combination. The cross checks on the shoulder panel give such a shirt a new dimension. Pair it with white trousers for an elegant and chic feel.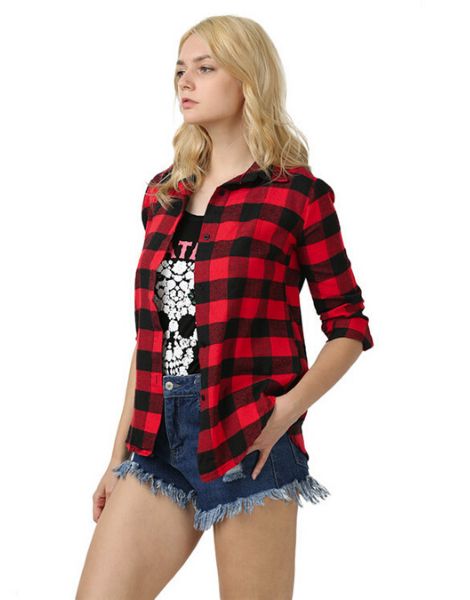 3) Flannel Shirt Dress
A long flannel shirt dress in catchy styles is something that women love to flaunt. You can wear such a comfortable outfit exclusively or with leggings. Go for a red shirt and wear it as tunic or short dress to look voguish.
4) Cotton Flannel Shirt
A cool cotton flannel shirt with a soft fabric can make you feel comfortable for long hours in all weathers. You can wear it as a tunic on a pair of leggings or as a shirt dress. All you need are contrasting colored boots, a cap and a satchel across for an ultimate chic look.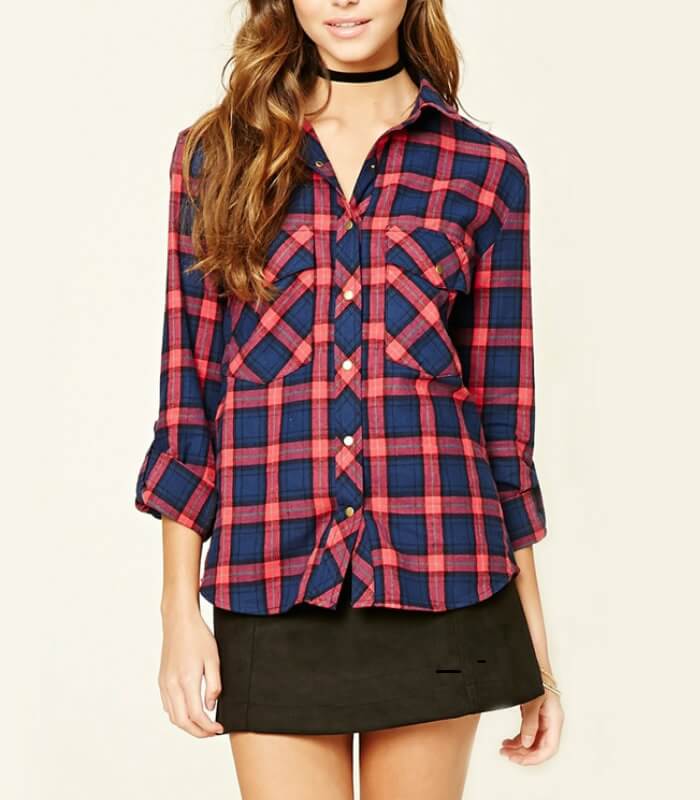 5) Lined Flannel Shirt
A lined flannel shirt of purple and grey color is ideal for your attending outdoor events like camping for optimum protection and comfort. You can even wear such a shirt as a jacket. You may roll up the sleeves for a casual look.
6) Monogrammed Flannel Shirt
Define your looks by wearing a monogrammed flannel shirt bearing your name. Pair such a shirt in classic red, blue and white colors over a white tee with jeans or leggings to look iconic and smart.
7) Sleeveless Flannel Shirt
A sleeveless indigo flannel shirt is perfect for a summer day. You can pair this versatile shirt with jeans or as a jacket over a plain t-shirt. You can also tuck it inside a shirt for a stylish playful look.
8) Cold Shoulder Flannel Shirts
The latest trend of the cold shoulder can be found in flannelwear too. Make heads turn by sporting such a trendy design of flannel shirt, looking gorgeous. You can pair it with denim or shorts.
If you are a private label business owner with a vision to make your fashion stock updated and eye-catching, get in touch with a celebrated private label wholesale clothing supplier. Such a manufacturing hub is sure to include stylish flannel shirts for women.