7 Promising Casual Outfit Ideas For Little Boys This Year
Tuesday November 9, 2021,
POSTED BY cm_admin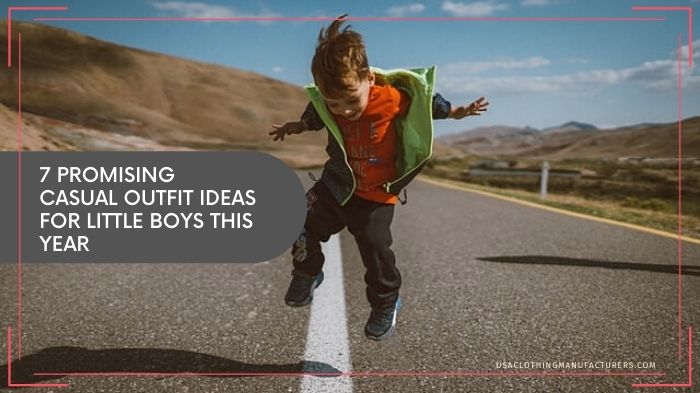 From little to teenage, small boys love to wear clothes that bespeak smart casual vibes while ensuring comfort and freedom of movement for playful activities. If you are a business owner who wishes to make your kidswear section colorful and gripping, contact a well-established clothing manufacturer in USA. Such a famed apparel manufacturing unit is sure to include in its sprawling catalog wholesale boy boutique clothes of latest trends.
1) Graphic T-Shirts
A t-shirt with a sleek and straightforward pattern or a simple tee with a quote written on it can make you look fun and jovial. Youthfulness enhances with color and brightness and bold graphic tees do just that to spark up your joyful personality.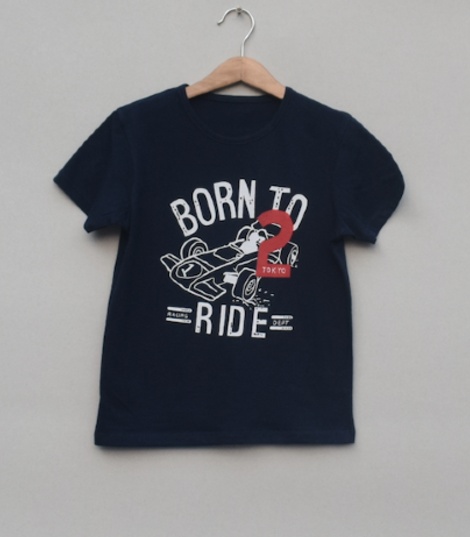 2) Striped Tees
What can be smarter for a little boy's apparel than striped tees? From the most appreciated black and white striped t-shirts to bold and blunt stripes, stripes look interesting on an innocent kid's persona. Horizontally striped shirts are a particular favorite of teenage boys.
3) Decent Polo Shirts
A polo shirt is an awesome wear for semi-formal events. If you want your young man to look stylish, you can suggest him to wear polo shirts with loafers and chinos to look dashing.
4) Flannel Shirts
Flannel shirts being the universal favorite of both boys and girls can be reckoned as a compulsory wardrobe staple for young boys. Plus, there are so many varieties of flannel shirts available these days. Flannel shirt is a great option to sport when you have friends coming at your place and you want to look casual and laid-back yet stylish.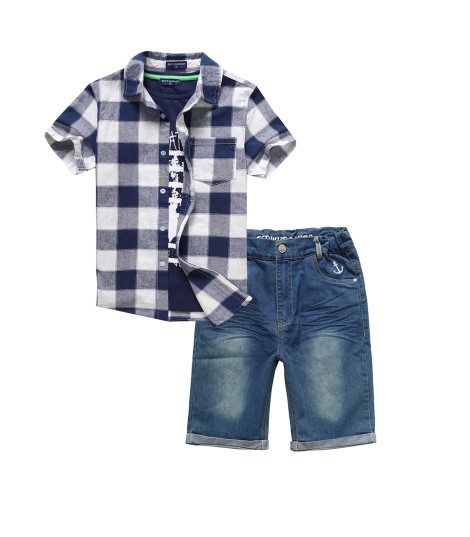 5) Abstract Tees
Abstract tees are trending in recent times. Abstract art can at times be just what you want your outfit to convey. Even if it is not definitive, such a plain good-looking shirt can reflect your unique personality.
6) Floral Prints
A teenage boy wearing floral printed tees is actually a cool style. Floral prints no longer restricted to girl's clothes are now considered trendy for boy's fashion. Pair it with a decent pair of pants and classy shoes and you are good to go!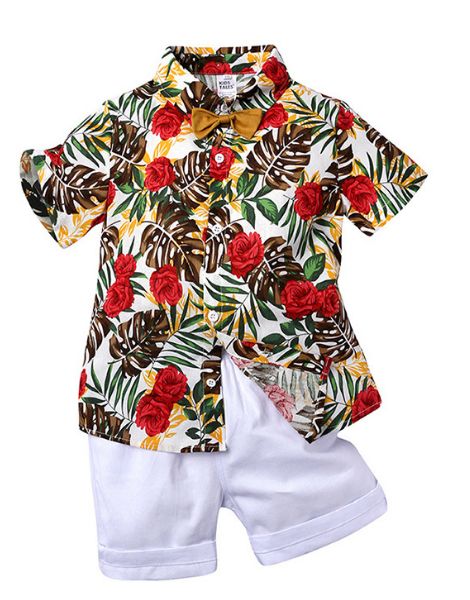 7) Shorts
Shorts are the most appropriate dress-up for young and spirited little boys who love to roam about and run around. Shorts in different colors when paired with exquisite graphic tees or breathable cotton or linen shirts can complete your summer look. This easygoing look is just what you can pull off with a comfy shorts pair.
As a retailer if you want to make your kidswear section comprehensive and appealing, get in touch with one of the distinguished wholesale clothing manufacturers with a gigantic kidswear catalog.