Why You Should Always Pick a Custom Manufacturer For Your Fitness Clothing?
Tuesday May 28, 2019,
POSTED BY cm_admin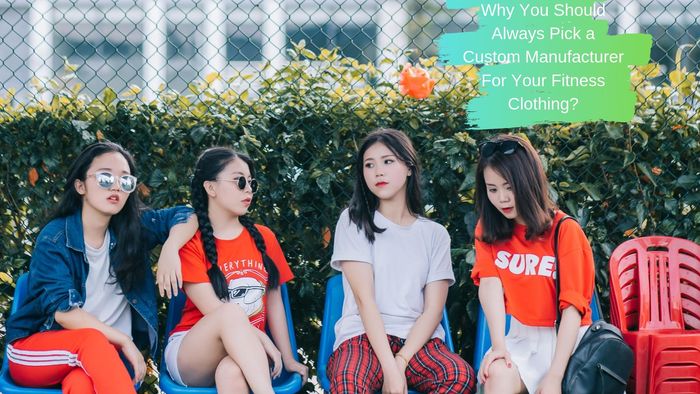 With the booming athleisure industry, a good fitness clothing collection is on the radar of every apparel retailer who wants to make it big. Scoring a good manufacturer makes for an essential part of doing well in this genre, and that is where you need to do things right.
In this blog, we are going to take a look at why you should always pick a custom fitness clothing manufacturer for your company. Once you have a clear understanding of what purpose it solves, finding it will not be a problem.
Now, let us take a look at why you need a custom manufacturer:
Because the reins of design are in your hand
One of the many perks of having a custom manufacturer is having the reins of design in your hands. You have the opportunity to make the most of it, add in your creativity, and also choose color patterns.
All of these things are a great advantage today when manufacturers have to cater to more retailers and distributors. You can keep your uniqueness and do not have to worry about your competitors having the same collection!
Customized is always dynamic and trend friendly
It would be a mess for your retail store if your manufacturer did not have the latest trends that are rocking the market. With a customized manufacturer, this is not much of a problem at all.
Customized manufacturers allow you to have a dynamic collection and make the most of it. You can follow the recent market trends in your design ideas even if your partnering producer has not introduced it in their catalog.
This is the kind of flexibility you need to do well with your fitness clothing collection!
Better branding and design structure
You can brand your clothing the way you want to – there is no reason to stick to a particular part when you have customized manufacturing at your disposal. This also means that you can structure your designs accordingly and make the most of how you want to present them in your clothing.
These are the 3 things that only custom clothing manufacturers USA can give you. A regular manufacturer is definitely going to fall short. So, just get in touch with the top custom producer of fitness clothing and partner up now!