Why It's Getting Harder To Lead In The Sports Clothing Retail Business?
Monday May 27, 2019,
POSTED BY cm_admin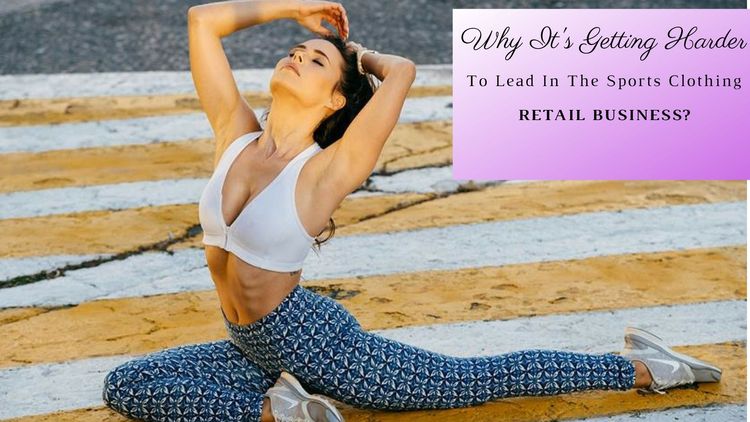 There is some good news and bad news for sports clothing retailers:
"It's going to get pretty hard to stay ahead in the business."
Still waiting for the good news? That was all of it. Because if you do not think that challenge is good news now, you might as well quit the sports apparel business.
Now, you might be thinking why is it going to get harder? So, we have listed down the few key points about sports clothing manufacturers and the genre in general that will give you an idea of what will work, and what won't.
Here's what we think:
The advancement of technology
One of the many things that are changing the sports clothing business is the advancement of technology. Now, we have intelligent ventilation systems that are going to keep you stink free and dry in the problematic areas.
There is nanotech being implemented on the apparels and it is going to work to keep air permeability, water resistance, and even self cleaning properties depending on the sport.
Clearly, it is not going to be easy for all manufacturers or retailers to produce such products and with time, they will be weeded out!
The rising competition
By 2021, athleisure apparels will book almost double the revenue they are doing now. The market needs more of the genre and manufacturers are working to keep the level upgraded on every stage.
Retailers who are still on the lookout for 'clothing manufacturers near me' need to buck up fast and get the right kind of wholesaler and supplier, if they are willing to stay afloat in this cut throat market!
Not being able to customize and create unique apparel
If you do not have a customizable manufacturer, then you are definitely going to fall back in the race. Customized clothing creates a uniqueness that is not possible for manufacturers to deliver because of the large retailer supply network they need to deal with.
On the other hand, with a customized manufacturer, you have the option to go all out with your creativity and that will definitely create your own branding process!
These are the 3 things that are going to make it quite difficult for retailers to keep themselves ahead in the business. But at the end of the day, it is all about the zeal and that is what you have to deliver.
So pick a manufacturer who can help you with all these issues and make the best of it to become a leader!