What your Miami Private Label Brand Needs for Success!
Monday April 15, 2019,
POSTED BY cm_admin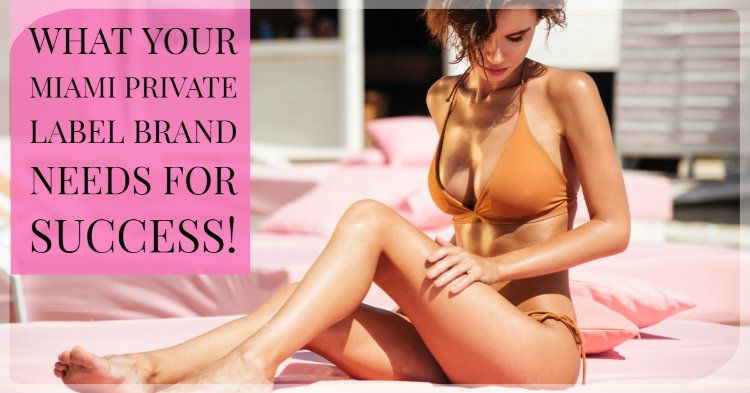 If you are a private label brand owner in Miami, then shaping your collection accordingly will be a great help for you. Miami is one of the many party capitals in the United States and has a smoldering presence on the millennial map.
But what is true Miami style? In this blog, we are going to take a look at what you need from clothing manufacturers Miami in order to attain success. If you feel your private label brand needs such a push, then keep reading this space.
Here's our take on what can bring success in Miami:
Go Bold or Go Home
Miami is about color, style, and risqué fashion. From cut out dresses to body con and midriff baring crop tops, the Florida city does not play around subtly with style – it has its own brand of it, and wears that unapologetically.
Known for its diverse community, the metropolis is filled with college goers, fashionistas, the social elite, and models in every beach and locale. The weather is hot, and that opens up plenty of room for the style.
Your private label brand needs to be bold and stare customers in the eye if you want a second glare in Miami!
Bright colored and floral maxi dresses
Summer in Miami is not just for the bold, it also has plenty for the classy. Maxi dresses are the epitome of this idea and bring the subtlety of sensuality and the class of long flowy dresses together in a way that was unimagined until now.
These dresses are a staple of private label clothing manufacturers in USA and look great with floral prints or bright colors. You could have length variations also, but that would take away from the maxi dress tag – nevertheless adding to your stocks for the better.
Summer tops, bikinis, and denim shorts
Miami brings some serious heat and the fabulous beaches add more to the summer vibe. If you want your private label brand to do well, then you will need to have a collection of bikinis, summer tops, denim shorts, and other beach wear.
The weather is just perfect for day endeavors at the shores, and there is a lot of surfing and other water sports happening – so style your private label brand accordingly.
Now that you have an idea of what might work for your private label business, don't wait any longer! Get in touch with a manufacturer today and find out what your bulk order needs!