Unique Outfits Inspired By Your Favorite Make-Up Ideas
Tuesday May 14, 2019,
POSTED BY cm_admin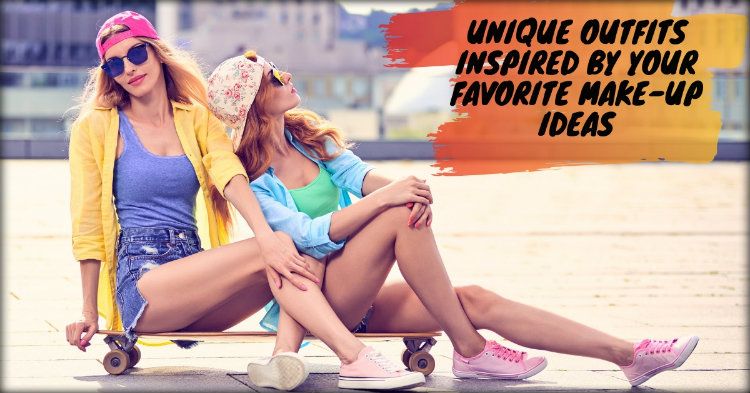 Whenever we think about spring make-up , the image of a glowy skin and rosy lips comes to our minds. The spring 2019 runaway has seen all types of trends, but when it comes to make-up you might consider it to be the focus based on which you can determine your outfits. The 2019 make-up trend is experimental, bold, inclusive as well as fun. You have a large scope for experimenting with your outfits based on the different types of make-up looks. Hence to accommodate with the increasing demands for unconventional clothing, one of the popular wholesale clothing manufacturer has come up with a unique collection of clothing you should definitely have a look at. Thus, read on the blog below to know about the various style statements you can opt for.
Golden smokey eye
The make-up look comprising of a golden smokey eye and nude lips is reminiscent of a 70's inspired look. Hence, all you need to do is opt for a blingy jumpsuit in a similar tone to create a night-time look. For the shoes you can either stick to boots or a pair of strappy heels.
Coloroma
A colorful eye, lip and cheek look screams spring. Hence to complement the make-up you need to select a similar kind of clothing as well. Therefore play around with different types of bright colors that will suit your make-up. Not only this, you can also experiment with your hair as long as you feel confident enough to pull it off.
Foil like lips and blue mascara
A make-up that is very much futuristic in nature should basically require a clothing with a similar aesthetic. Hence, you can select an off shoulder top with bell sleeves and a metallic skirt with chain detailing. The idea is not to go overboard with your clothing but to opt for such style that will help your make-up to stand out.
Classic cat eye and pink eye shadow
If there's any make-up look that reflects feminine chic, then it has to be this outfit. You need to put a little effort into your eye makeup. For the lips keep it a glossy nude. In case of the outfit, make sure to delve into peach tones that will be similar to your eye shadow. For the shoes, select a pair of pointy boots.
Disney Villain look
If there's anything like a Disney villain look , then make sure to derive some inspiration from the evil queen from snow white or even Rapunzel would do. Hence, all you need is a pale face(no blush or highlighter) and dark lips. Thus, for the outfit you can opt for a forest green dress with leafy accents . It is a perfect addition to your winter dinner look which is dark and bold.
Business owners who want to include such clothing in their store can get in touch with one of the renowned women's& kids manufacturers. Have a look through the huge catalog and select the clothing pieces that you want to include in your store.