The Must Have Guide To Classic Men's Fashion
Thursday May 30, 2019,
POSTED BY cm_admin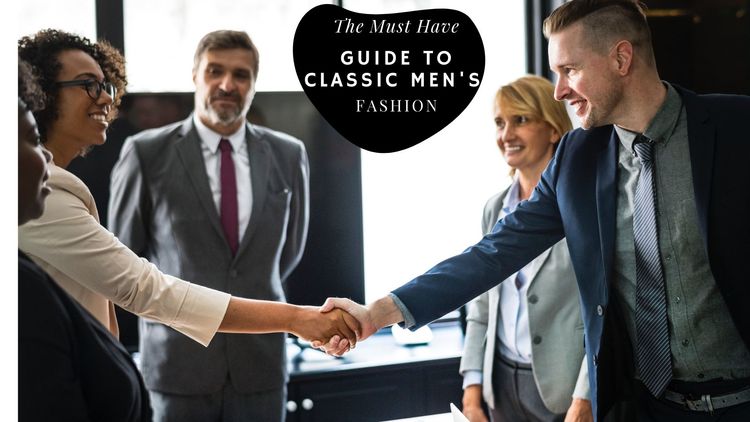 Summer and fashion don't always go hand in hand for men. You either end up wearing too much clothes or live by in scarcity. Hence the fine balance of looking effortlessly fresh is something only a few have mastered. If you browse through the summer fashion basics of far east and west, you'll notice that the basic style is same. People linger around the lighter and soothing tones of casual wear.
You don't necessarily need to have washboard abs or legs long like a basketball player. Great clothes accentuated with your signature style can take you a long way. If you want to invest in the best summer clothing pieces then make sure to visit, wholesale men's clothing distributors. Meanwhile read on to know about the outfit ideas you can incorporate this season.
 Shirts
The appropriate summer shirt can be a little tricky to choose . You need to keep in mind the fabric build as well as the event you'll be dressing up for. Invest in t-shirts that has a little more substance and is devoid of any kind of designs that might otherwise tarnish your style.

If you want something that is a little bit classy and fitted then the striped shirt is a better idea. The nautical stripped design is everyone's summer favorite. You can get these in various color combinations that can be paired with pants and shorts.

Similarly, polo shirts work well with chinos. Opt for the pastel shades but you can also go neon with your style by selecting shades like lemon yellow and highlighter green.

In case of shirts , look for light colored denim button up as these are highly versatile and are lightweight as well.
Pants
You don't really need to wear full pants for the summer days, unless it is a semi-formal event or a date. To create a trendy visual appeal which is breathable as well opt for denim pants. You can get these in the ripped casual versions as well as in vintage style which is basically a formal version of the same.

Similarly, chinos makes for great summer pants as well. These are available in various colors like olive green, white, dark blue and camel yellow being the most popular of them. These are not only super comfortable for the skin but can be paired with all types of clothing.
Shorts
Shorts are not only super appropriate for the beach but for the casual date with bae as well as brunch out with friends. The preppy shorts style is actually enjoyed by everyone as long as they don't look like a member of the boy scouts.
Retailers who want to include trendy men's clothing in their stores can get in touch with one of the popular usa clothing manufacturer. All you need to do is browse through the unique collection of clothing that the manufacturer has in store. After selecting the required pieces state the bulk needs to the customer care team.