Maternity Fashion Tips For Moms-To-Be
Friday February 8, 2019,
POSTED BY cm_admin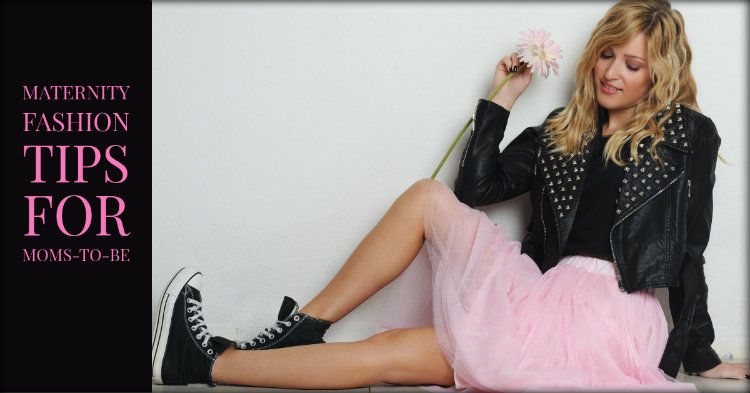 Women have a natural tendency to sacrifice their style while they're pregnant. For those , for women who're experiencing motherhood for the first time it can be very daunting. You have to deal with your new growing baby bump, mood swings and on top of that your schedule and doctors appointments. When it comes to pregnancy outfits women tend not to brainstorm too much and end up wearing Santa pants and hand-me-downs from their husbands for 9 long months. But things are not as complicated as it appears to be. The number one rule that you have to keep in while shopping for maternity clothes is the comfort factor. Style is the secondary thing that you should focus on. Next comes the relevance of the outfits. For retailers who want to introduce quality maternity clothes in their store can get in touch with a popular clothing manufacturer for the same. Meanwhile read on the blog below to know more.
First trimester
For the first three months of your pregnancy , you can definitely wear the dungaree shorts with ease. Since the fit around the waist is pretty much loose, hence you don't have to worry about any kind of discomfort. Similarly, leggings and a denim shirt will also help you nail the fashion game. Make sure to wear such leggings that are made with a wide waistband. This will allow for greater comfort while doing any kind of activities.
Second trimester
This is the time that you eventually feel and look pregnant. In fact this is also the time that that you have a lot more energy than the first few weeks of your pregnancy. During this time you'll definitely want to experiment with different types of clothing pieces. For a day out with your besties, you can opt for parallel pants, tank top and a pretty kimono. If you wish to wear girly, then a maxi skirt will be good enough for the day. Fitted dress also looks good given that it is made up of a stretchable material . For a layer up option you can wear a cropped shirt.
Third Trimester
For the last three months of your pregnancy , all you need is something that will allow you to show off your developed baby bump. Since the baby shower is also celebrated during this period hence invest in some pretty maxi dresses , oversized shirts and boy-friend jeans. For the big day you can opt for a dress that is loose yet has a silhouette defining features. For the other days, flannel shirts and boyfriend jeans are more than welcomed !
Retailers who want to include such clothing in their blog can get in touch with a maternity apparel supplier of a clothing manufacturer factory. All you need to do is browse through the exclusive collection of clothing that the supplier has in store. After selecting the required pieces state the bulk needs to the customer care team.