List Of Sensible Clothing Choices For Your Spring Break Gateway
Friday May 3, 2019,
POSTED BY cm_admin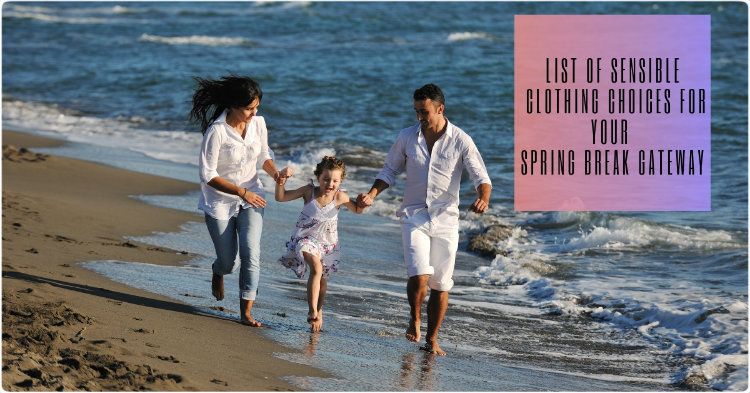 With each passing year , you'll get to experience a different kind of spring break. Although spring breaks used to be a lot more fun in the college days, the hustle life brings to you a completely different reason, why you should celebrate the spring break. Most importantly , you need to know that what you wore a few years back in your teen hood may not be as appropriate in your womanhood days. Thus, it is important that you invest in certain clothing pieces that will allow you to channel your inner free-spirited soul. Due to the increasing demand for such apparel, popular wholesale clothing private label manufacturers have come up with a cool collection you should definitely have a look at. Thus, read on the blog below to know more about the various types of spring appropriate clothing you should invest in.
Printed linen dress
A printed cotton/linen dress is a great way to embrace the blooming season. You can browse through a range of cool designs like florals, botanical prints, leaf prints, etc. You can also choose from a wide array of different types of color choices like pastels, neons, brighter tones as well as neutrals.
Manufacturers have also come up with minimalistic versions of printed dresses that has tiny polka dots which is cute and chic. For the OTT versions you can opt for the trendy puffed sleeved dresses.
Body suit and cycling shorts
If your heart aches for an easy athleisure style, then it would be advisable to opt for a body suit and cycling shorts. The super sleek outfit is perfect for those days when you don't want to lounge around the pool but gang around with friends, sipping malt at the local American diner. For the shoes, it will be advisable to stick to some old fashioned sneakers to complete the attire.
Breezy skirt & crop top
A breezy high-waisted skirt is perfect for styling with a white crop top. You can also opt for a brallete if you want to spice up your spring look. For the maxi skirt , either select a low-key petal print or go crazy with a mis-match of tribal design . The idea here is to basically tell a story with your clothing . For the make-up it will be advisable to opt for a peachy nude makeup with a dewy face. In case of shoes , you can either opt for flip-flops or strappy kitten heels.
Denim jumpsuit
A denim jumpsuit is the perfect clothing for a day wear look. You can either wear it with a brallete or a crop top depending on the weather outside. In case of shoes, you can either opt for wedges or go sporty with trainers.
Retailers who want to include trendy clothing in their store can get in touch with wholesale men's clothing distributors. All you need to do is browse through the unique collection of clothing. After selecting the required pieces, drop a mail to the help team, stating the bulk requirements for the same.