List of Fitness Clothing That Can be Worn to the Workplace
Wednesday February 27, 2019,
POSTED BY cm_admin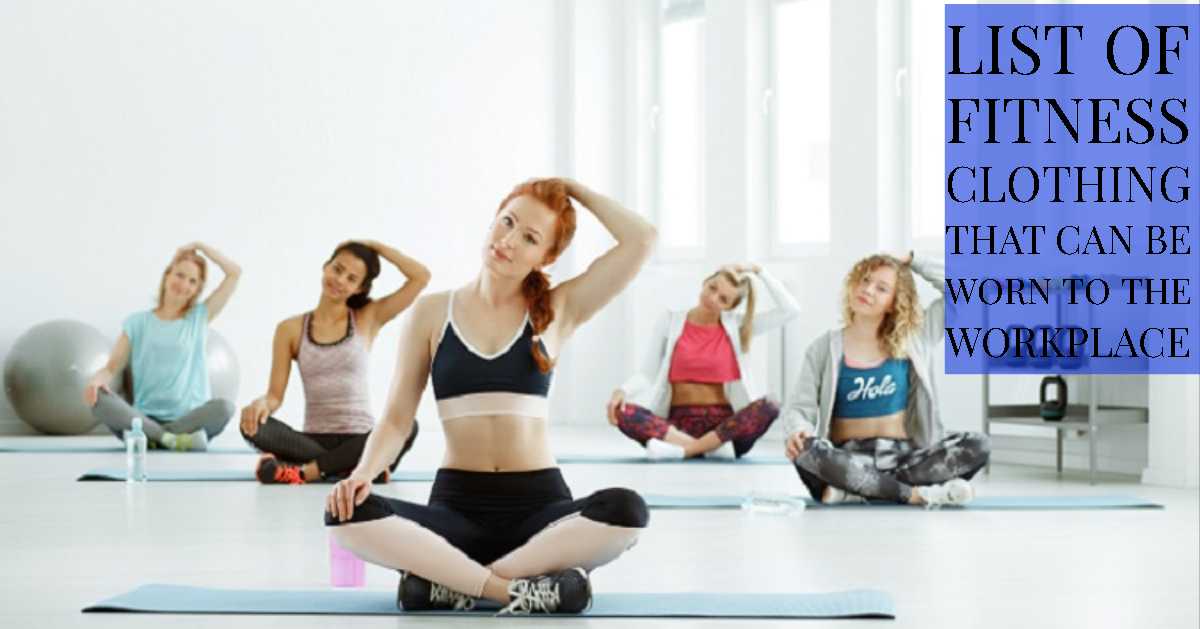 Sometimes the hardest part of staying fit is simply finding some time out from your work schedule. You've got your job, side hustle and on top of that make time for some workout. Chances are that you're withholding because you don't have proper clothing nor the time to change given that the rush you have to go through. Hence, you'll need crossover pieces that will allow you to work out well and be comfortable for the office too. Hence, popular fitness clothing manufacturers have come up with cool pieces that will allow you to multitask. If you're a biker, amateur yogi or take dance classes, the below given guide will help you to decide the pieces that will be suitable for you. These are made with using quality clothing types and useful functional features hence will be a great choice for the same.
Fitness crop tops
Fitness crop tops are practically different from the casual versions. These are made with compression ability and are perfect for high-intensity fitness activities. Hence a perfect base layer choice for the studio. Similarly, you can incorporate into your workplace clothing as a great layer option. The thermo regulated fabric allows to keep the body temperature intact and acts as a barrier so that it does not allow the natural heat to escape whereby keeping the body warm.
Leggings
Leggings has become one of the most talked about clothing pieces in the recent years. These are extremely versatile in nature and creates an appealing silhouette. There are many leggings types you can choose from like stirrup, cropped, compression as well as the cute accented ones like mesh panels and even lace details. The idea here is to not make it too obvious but to ensure that it has all the required functional features.
Run tank tops
Unlike the HIIT tank tops the run tank tops are a little loose around the waist area. The bust area being tighter so that it provides enough support and protects the breast from sagging while running. These are actually super comfortable for the skin and can be layered under shirts . Thus, create unique style statements in the office by pairing different prints with plain oxford shirts.
Long sleeved tops
Polyester long sleeved tops with side slits are great for a yoga class. These are not only highly stretchable but breathable enough to help you perform all the asana correctly. The ultimate yield not only depends on the way you do it but also what you wear for the activity. Same goes for work too. Thus, wear this top in those instances where you have to do a lot of work outside of the office and run around the city for the same.
Retailers who want to include such clothing in their store can get in touch with popular usa clothing manufacturers. All you need to do is browse through the unique collection of clothing that the manufacturer has in store. After selecting the required pieces state the bulk needs to the customer care team. You can even discounts on the selected products.