How To Make Your Kids Clothing Collection Steal Hearts!
Friday May 24, 2019,
POSTED BY cm_admin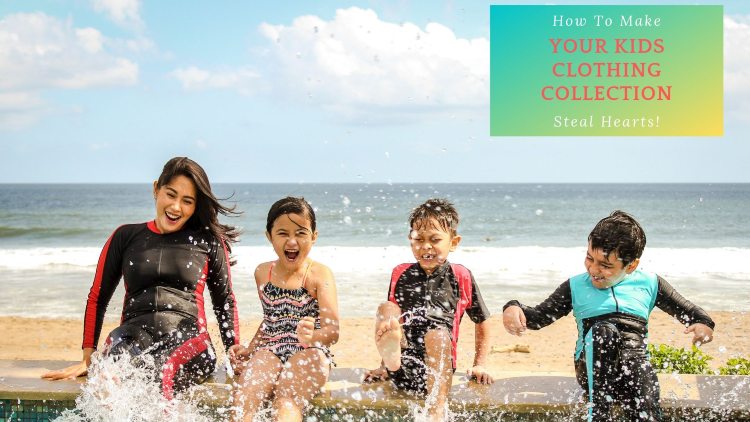 A retailer must have a clothing collection that is alluring and makes people think why they should buy it, even if they do not need it.
All of this drama gets a lot more amped up when it comes to wholesale kids clothing suppliers. One of the most important things that come with having a kid's collection is the fact that you need to do more than appeal to your customers. You need to steal their hearts.
In this blog, we are going to take a look at what can make that happen for your customers:
Go for the cute summer colors
One of the many things that make parents go 'aww' are soft pastel summer colors. From light shades of pink, green, yellow, and blue, to a great collection of peaches and purples, these are the colors that really suit children.
And not to mention, parents love it too. You can get your designs a little customized as well – with prints of contrasting colors. That way, you will be able to present them with more variations!
Adult looking kid's wear
Think of all the social media kid's videos that appeal to you. If one thing amongst these finds common ground, then it is the fact that all of the little ones are wearing adult looking kids wear.
What does that even mean?
Fitted suits, distressed denims, tops, dresses, and sundresses. Mostly everything you see adult's wearing just packed into a kid's collection. When the little cubs get to wear these attires, they look cute enough to be called 'pudding pies'.
Funky themed clothing
One of the many things that wholesale clothing suppliers bring to the table for your children's clothing collection is the funky themed apparels. These have loads of color, are bold, and designed with a lot of graphics to make your kid's look super cool.
When you get the right collection of funky clothing, your parent customers are going to line up to get the best ones for their cubs. If that is not a great kid's collection, then we do not know what is!
Now that you have a fair idea of how to make a children's clothing collection in your retail store, what are you still waiting for? Get in touch with a top manufacturer now and find out more.