Cutest Girl's Apparel Styles For A Colorful Wardrobe
Sunday November 14, 2021,
POSTED BY cm_admin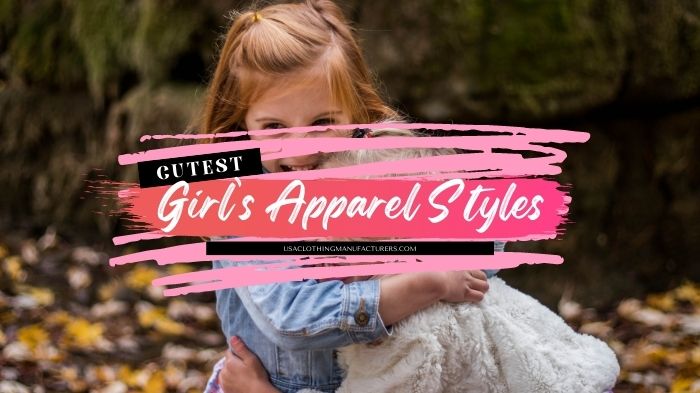 Sometimes it can be hard to keep up with all the apparel trends when it comes to finding the best apparel for little girls. We have come up with the latest style trends that comprises of beautiful clothing that the pre-teens will love to pull off.
Business owners can check out the collection of wholesale girls' clothing to find more about a range of such amazing apparel pieces designed for the popular supplier. Therefore, let's find out in the blog below more outfit ideas that they can pull off with panache!
Animal prints are a classic not just for adults but for the tiny tots too! These are perfect for dressing up any outfit. And it's even better for all the girls out there who are brave and fierce. These animal printed leggings are easier to rock all you need to do is pair it with a neutral-toned knit and some sneakers to complete the look.
Does your child love the bohemian princess look? This new fashion trend is perfect for the adventurers at heart! Expect to see big sleeves on floaty dresses and romantic floral tops which makes the bohemian look so trendy. The dress can be worn with gladiator sandals to complete the look.
The current cargo pants trend is perfect for those girls who do not identify with the feminine aesthetic much. These pants are super practical and functional too with plenty of pockets for treasures. Pair these stylish pants with some black and white sneakers and a muted pastel tee for a retro inspired look. These are super comfortable on the skin and feels weightless too.
Crochet is coming back and has been incorporated as part of the teen's classic style. These are available in the form of cardigans, tops, and even bags, perfect for creating a new fashion trend for girl to show off. Crochet is cool and a great way to bring out the texture in an outfit. These should ideally be paired with denim pants for creating a classic and girly look.
Speaking of which, denim is a timeless fashion. But summer season is all about colored denim. Think about a colorful denim jacket that can be worn with black tights. These are perfect for brightening up your little girl's wardrobe! You can also swap the pants for a feminine look like A line skirt and statement sneakers.
Get in touch with one of the sought after kids wholesale vendors and look through the vast array of apparel pieces manufactured by the sought after supplier. You can also avail custom apparel pieces exclusively designed for your store. Spell out your bulk needs to the help team communicating your desire to collaborate for a custom investment.