Casual Outfit Ideas Inspired By Jennifer Lawrence's everyday look
Friday April 19, 2019,
POSTED BY cm_admin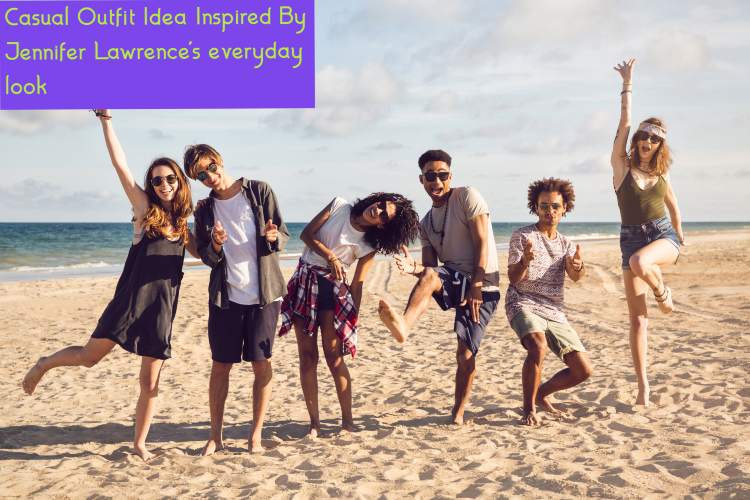 Jennifer Lawrence knows how to kill the fashion game both on and off red carpet. She is often spotted in her off-duty looks , which were practically high-key in nature. You can imbibe the Lawrence approved look for yourself with the help of few trendy casual clothing pieces. Basically the idea is here is you should be able to pull off all types of look sans makeup. If you browse through the internet for some references you can determine her vibe is casual yet well executed. Thus, read on to get some input regarding the various clothing styles you can incorporate as well. You can find smart clothing pieces at the inventory of usa clothing manufacturer as well.
Formal white skirt, sleeveless black blouse and a denim jacket
The aforesaid clothing pieces are easy to find and style. But the real deal lies in the fact that how well you can pull off all the attire. Hence, it will advisable to only stick to the neutral tone. Don't opt for any kind of pop color as it won't blend well with the outfit.
Ripped denim shorts and a sweatshirt
This outfit proves that Jennifer loves athleisure as much as we. This outfit is low-key inspired by one of her movies as well. Even though there's nothing outstanding about it, the glitter canvas really complete the outfit in the most fun way possible.
Jumpsuit and blazer
A purple jumpsuit is a great way to channel some subtle parisian vibes. For the shoes opt for ivory white block heels. You can even wear a black suede blazer as a subtle layering piece. Dramatic eyes with nude lips should be good enough to add some character to the outfit.
Trench coat, mom jeans and black tank top
The epitome of casual cool , Jennifer Lawrence knows how to pull of mom jeans and trench coat together. This outfit is really inclusive and devoid of any possible faux pass. The mom jeans is perfect for all sorts of body type. Trench coat being the must-have of the season , you don't have to worry about it the color scheme much, except that it should be spring approved.
Corset top and high-waisted jeans
Show off your curves this spring with the help of a off shoulder corset top and a flared high waisted jeans. You can opt for light color tones so that the make-up can accentuate the vibe of the outfit. Red lips should be the only thing on your face when you're mixing classic pieces together.
Business owners who want to include trendy clothes in their store can drop a mail to the help team of concerned flannel manufactures. You'll be provided with a catalog from where you can select the required pieces. State the bulk needs accordingly to the service team to avail discount on selected apparel products.